BA (Hons) Hospitality Management
Year of Entry: 2020
Start Date: October 2020
Location: Central London
Duration: Two years full-time with the option to continue to a Third Year at Level 6 (subject to validation)
Attendance: Three days a week (12 hours of taught contact time per week)
Entry Requirements:
A-Level: Must include passes in at least two subjects
BTEC: Extended Diploma or Diploma
International Baccalaureate: Diploma with 25 points including a minimum of 15 points at Higher Level
Other Entry Routes:
Access to HE Diploma (QAA approved) with 60 credits overall and 45 credits at Level 3
Access to GCSE Qualifications
Level 2 equivalences such as Level 2 Functional Skills in English/Maths, Level 2 Key Skills in Communication/ Application of Number and Level 2 Adult Literacy/Adult Numeracy
Mature Applicants and Those without Formal Qualifications
As an inclusive university, we welcome mature applicants who have been out of education for some time and those without traditional entry qualifications who can demonstrate their enthusiasm and commitment to study and have the relevant life and work experience that would enable them to succeed on the course. We will decide on your eligibility for this course from the information you provide in your application, in particular your personal statement.
English Language Requirements
Overall IELTS 6.0 in Writing and Speaking; minimum 5.5 in Reading and Listening (or recognised equivalent)
If you do not meet the academic English Language requirements for this course, you may be eligible to enrol onto a pre-sessional English programme. We offer a 5-week and an 11-week programme between July -October.
The fees for the 5-week programme is £1500. The entry requirement is an overall IELTS score of 5.0 (with no less than 5.0 in any component).
The fees for the 11-week pre-sessional programme is £3080. This is tailored to the needs of students with an overall IELTS score of 4.5 (with no less than 4.5 in any component).
Fees for 2020/21
UK/EU: £8000 per annum
The UK Government has confirmed that EU students will continue to be eligible for 'home fee status' for entry in October 2020, and will continue to have access to financial support available via student loans for the duration of their course.
For more information, please take a look at the gov.uk website.
Course Summary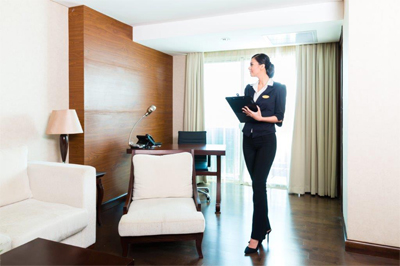 The BA (Hons) Hospitality Management degree programme will provide a balance between theory and practical learning to prepare you for a management career in an ever-changing business, political-economic and socio-cultural environment and the demands placed on the hospitality industry. In the $6billion plus global hospitality business, the luxury sector is growing faster than any other. A key focus of the programme will be on International Hospitality Management. Study in London, one of the most popular destinations for tourists from all over the world who expect a luxury travel experience, will be enhanced by the opportunities for internships in some of India's leading hotel chains. Over the duration of your course you will develop a critical understanding of the operational, financial and cultural imperatives of the hospitality industry. The emphasis on a vocational approach to teaching will allow you to develop a wide range of employability skills which can translate to other career opportunities in the service sector.
The BA (Hons) Hospitality Management degree demonstrates three academic levels, comprising the equivalent of 18 modules. Each module is worth 20 academic credits except for the Dissertation module in Year 3/Level VI which is worth 40 credits. You must achieve 120 academic credits at each level of study before you can progress to the next level.
The programme has three exit points:
Certificate in Higher Education (Hospitality Studies)
(on successful completion of all Level IV modules)
Diploma in Higher Education (DipHE) Hospitality Studies
(on successful completion of Level IV and V modules)
BA (Hons) Hospitality Management (subject to validation)
(on successful completion of all Level VI modules)
Course Structure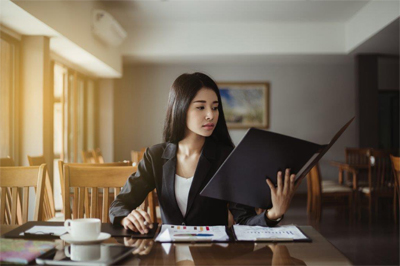 In Year 1/Level IV, the focus is on building key skills in hospitality management with special emphasis on management of interpersonal relationships within organisations and marketing. The modules you will take at this level will include:
Personal Skills for working in the service sector
Food, Culture and Society
The Business Environment for Hospitality and Tourism
Organizational Structures and Interpersonal Relationships
Understanding the Consumer
Hospitality Management and Service Delivery
In Year2/ Level V, you will study core modules that cover the practical aspects of hospitality management
Food and Beverage Management
Principles of Financial Management for Hospitality
Overview of legal and regulatory requirements
Principles of Event Management
Leadership in Hospitality
Professional Development in Practice
In Year 3/Level VI, you will have the opportunity to apply your skills to a practical project of your choice. Your Dissertation will be based on a research project that you will undertake on some aspect of hospitality management. You will also study core modules on the principles of organizing conferences and events and entrepreneurship and innovation in the hospitality sector. At this stage, you will also be developing the professional practice skills that will help you to remain flexible in a demanding business environment.
The above is an indicative list of modules and is not intended as a definitive list. Modules will be updated on an annual basis to ensure that the course keeps abreast of changes and developments in the global hospitality industry and is responsive to the needs of students. Revised details will be published ahead of each academic year.
How you will Learn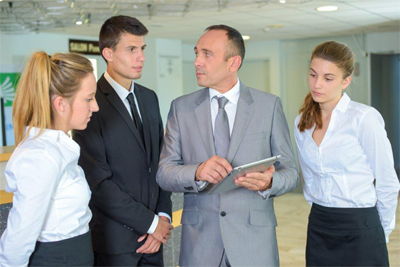 Teaching is delivered through a variety of ways to enable you to develop the skill-set needed to have a successful career in the hospitality sector and to have an enriching and enjoyable learning experience. Traditional lectures will be supplemented by regular seminars, group discussions and practical sessions which will give you the opportunity to participate actively in the learning process. There will also be a regular programme of field-visits and talks by guest speakers. You will also be expected to devote time every week for independent study, supported by lecture notes and handouts and other resources.
You will receive a Programme Handbook before the start of Year 1 which will set out in detail the aims and programme learning outcomes as well as an overview of the entire course and the modules well as the marking criteria.
You will also receive a complete set of modules before the start of each academic year which will provide an outline of the topics that will be covered in lectures and practical sessions, the recommended reading list for each topic and the type of assessments for the module. This information should help you to take responsibility for your learning.
How you will be assessed
Assessments will reflect the practical and vocational skills as well as the theoretical knowledge you need in order to work in the field of hospitality management. Assessment is not an end in itself, but rathe a measure of your individual achievement, progress and learning. There will be a mix of coursework, essays, formal examinations, presentations, project work and industry-related practice. You will also be required to maintain a journal to record your observations during field visits that should be useful in your future career.
Support for Students
Modules will be facilitated by Tutors with specialist knowledge and experience in the field of hospitality management and other relevant subject areas, thereby assuring a learning experience of high quality.
The Module Leader is responsible for the overall module delivery and will address subject-specific issues.
The Programme Leader is responsible for the coordination and integrity of the overall programme and for monitoring the quality of the learning experience.
The Dean will provide pro-active academic and pastoral support for students throughout the duration of their studies at Mayur University. Students are expected to keep the Dean informed of any circumstances likely to have substantial impact on their academic performance and their physical, mental and emotional well-being. Personal information will not be disclosed to members of the Programme Team without the student's written permission
The BA (Hons) Hospitality Management degree at Mayur University is designed to provide you with a comprehensive knowledge and skill base needed to have a successful career in this field. On completion of the course internships can be arranged for interested students.