BA (Hons) Theatre and Drama
Year of Entry: 2020
Start Date: October 2020
Location: Central London
Duration: Two years full-time with the option to continue to a third year at Level 6 (subject to validation)
Attendance: Three days a week October-June (12 hours of taught contact time per week)
Entry Requirements:
3 A-levels AAB-ABB
3 GCE A-levels
IB Diploma 6, 6, 5-6, 5,5 in Higher Levels subjects plus 32 points overall
BTEC qualification in Performing Arts, Performing Arts (Acting)
Mature Applicants and Those Without Formal Qualifications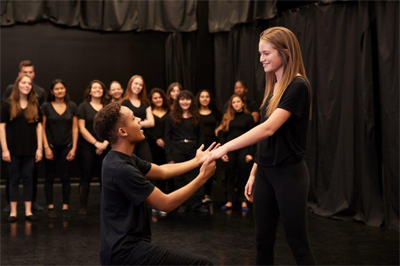 As an inclusive university, we welcome mature applicants and those without traditional entry qualifications who can demonstrate their enthusiasm and commitment to study and have the relevant life and work experience that will enable them to succeed on the course. We will assess this from the information provided in your application, in particular your personal statement, and in an interview with one or more members of the Programme Team.
Applicants with relevant theatre experience may also be considered. Each application is considered on its merits.
English Language Requirements
Overall IELTS 6.0 in Writing and Speaking; minimum 5.5 in Reading and Listening (or recognised equivalent).
If you do not meet the academic English language requirements for this course, you may be eligible to enrol onto a pre-sessional English programme. The length of the course will depend on your current level of English and the requirements for this degree programme. We offer a:
5-week course (between July -October)
Entry requirement: IELTS for UK VI 5.0 (with no less than 5.0 in any component)
Fees: £1500
11-week course (between July-October)
Entry requirement: IELTS for UK VI 4.5 (with no less than 4.5 in any component)
Fees: £3080
The focus of the pre-sessional course is on developing your English language and study skills so you can meet the level of proficiency needed for your degree. The areas covered include:
Academic reading, writing and critical thinking and using academic sources
Listening to lectures, using information and note-taking
Speaking in seminars, delivering presentations
A general orientation to British academic culture
Fees:
UK and EU: £8000 per annum
Overseas: £15000 per annum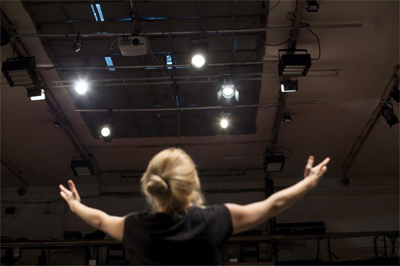 The UK Government has confirmed that EU students will continue to be eligible for 'UK fee status' for entry in October 2020, and will continue to have access to financial support available via student loans for the duration of their course.
For more information, please take a look at the gov.uk website.
Please note that the university will review tuition fees each year. Increase in fees will be in line with inflation and in keeping with our mission to ensure that higher education remains affordable to all.
We recognise that students need flexibility when paying fees. We therefore provide options to suit your circumstances. Fees may be paid in full at the start of the academic year or spread over three manageable instalments during the academic year. If we fail to receive payment when requested, a default charge of £50 or 1.5% (whichever is greater) will be charged to cover the additional administrative costs when collecting late payments.
About the Course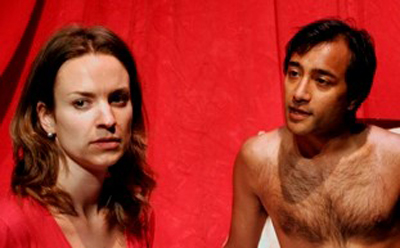 The BA (Hons) Drama and Theatre course at Mayur University will enable you to define and reflect on what falls under the broad umbrella of 'performance' through history and across different cultural contexts. Alongside academic explorations of performance theory and creative ideas that have informed the making and understanding of theatre, you will also gain insights through a range of practices into the ways in which the performance arts can challenge received wisdom and encourage discussion and reflection on ideas and issues that influence or shape our lives. There will also be an opportunity to focus not only on acting, but also on writing, direction, production and theatre criticism during the course of your studies.
Your programme of study is modular. In Years 1 and 2 you will take the equivalent of 6 modules. You must achieve 120 academic credits each year before progressing to the next level. In Year 3 (subject to validation) you will take 4 modules worth 20 credits as well as completing a Dissertation on a topic of your choice which will be worth 40 credits.
The programme has three exit points:
Certificate in Higher Education (Drama and Theatre Arts)
(on successful completion of all Year 1/Level IV modules)
Diploma in Higher Education (DipHE) [Drama and Theatre)
(on successful completion of Year 1/Level IV and Year 2/Level V modules)
Bachelor of Arts (Honours) Drama and Theatre (subject to validation)
(on successful completion of all Year 3/Level VI modules)
What You Will Learn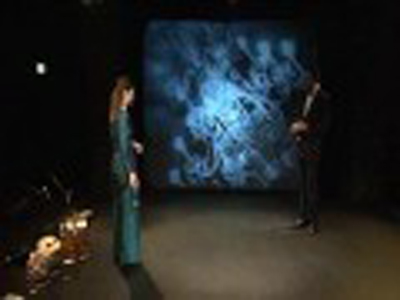 Blended learning is a feature of this course throughout the three years, with a mix of practical workshops in acting, writing, directing and ensemble production, together with more theoretically focussed lectures. You will also manage your own private study supported by the professional experience and expertise of the academic team. A regular programme of guest speakers with the relevant theatre experience will help towards your professional development and industry knowledge. Theatre visits will give you insights into London's exciting and vibrant creative life. You will also have the opportunity to audition for, and if successful, participate in a play produced by the Drama and Theatre Arts Department and performed in one of London's theatres.
Year 1/Level IV
The modules offered at this level of the course aim to provide students with a robust understanding of performance theory and practice. You will have the opportunity to develop key skills and core knowledge and will be introduced to a wide range of theatre practices. You will also explore the ways in which theatre and performance can both shape and be shaped by political, historical and cultural contexts. The modules offered in Year 1 include the following:
Performance Theory and Practice
This module aims to equip you with a basic understanding of the relationship between theatre, culture, performance and ideology. Particular attention will be given to the material conditions in which theatre artists work and the historical contexts that give rise to changing conceptions of dramatic character, dialogue and action.
Creative Vision and Social Change
This module enables you to critically examine creative imagination in its most radical and relevant aspects. You will explore forms of theatre and performance that challenged the social conventions of their time and works that caused disruption in received ways of understanding and experiencing live performance. Particular attention will be paid to the writer, actor or theatre-maker associated with the such works.
In this module the focus will be on the relationship between performer and audience and the practical skills and contextual understanding needed to facilitate dramatic action and creative imagination in formal theatre- settings and non-traditional performance spaces.
Written Texts and Dramatic Interpretation
You will be introduced to the ways in which the playwright's words are reimagined, adapted and transformed in the journey from page to stage. You will develop skills in textual analysis and in a series of workshops you will explore the performance potentials of particular texts.
In this module you will be introduced to the technical aspects of lighting and sound, set design and stage management and will be encouraged to explore these elements when used in a performance context.
Preparing for Performance
This practical module prepares you for a career in the theatre by developing the skills, vocabularies and methods associated with creating performance. You will participate in a variety of tutor-led exercises designed to increase your understanding of key elements such as the use of space, time, body and voice, interpersonal interaction onstage and off, performance structure and dynamics and how these are applied in the creation of dramatic meaning and theatrical effect.
Year 2/Level V
The modules offered in this year are aimed at building on the essential skills and knowledge you have gained and to widen your understanding of different genres and forms of theatre. You will also have an opportunity to develop skills in specialist areas.
This module introduces to the works of probably the most iconic figure in the history of English theatre. Selected plays will be studied in depth to explore their form and their meanings in different theatrical and cultural contexts and at key historical moments. The module also explores the impact which actors, directors and their methods have had on the dramatizing of Shakespeare's plays.
Classical Sanskrit Theatre
This module shifts the focus to a different cultural context and encourages you to explore the theatrical productions staged in royal courts and temples in India and their enduring appeal in the 21st century.
Shaping the Actor's Craft
This module explores the ideologies and conventions that have impacted on the role of the actor and helped to shape the movement from 'acting' to 'performance'. You will explore the key aspects of Modernism, as it manifested in theatre to the gradual gravitation towards avant-garde conceptions of performance and how these have altered and developed from the mid-twentieth century to the present day. There will also be a focus on 'fringe' and experimental performance practices. Selected texts from key dramatists will inform the workshop- and classroom-based discussions.
History of Comedy on Stage and Screen
This module examines an important genre of performance and how it has, at various times in history in different cultures, been an influential medium for commenting on the socio-political issues of the day. The role of the 'clown' or 'fool' will be examined in specific plays. There will also be an opportunity to focus on the current popularity of 'stand-up comedy' and to explore in practical workshops how the performer responds to stimuli from the audience in different settings to generate material and work them into the performance spontaneously.
Writing for Stage, Screen and Radio
The module introduces you to the craft of writing scripts for different media. Through a series of writing tasks you will learn how to create characters, work in humour, pathos, suspense and action into a script to draw audience interest and empathy. There will also be practical workshops on the specific conventions of bringing the plot to life through the spoken word and aural dimension as in radio and visual story-telling on the stage or screen.
Directing Action on Stage, Screen and Radio
You will gain an understanding of the role and function of the Director in relation to actors, technicians, set and costume designers. The academic exploration of the directorial craft through various theatre rehearsal and production processes will culminate in the preparation for and presentation of a short play. Peer and tutor-feedback should help to refine the skills and competencies needed for independent creation and production of theatre performance in formal and non-traditional spaces.
In Year 3/Level 6 there will be opportunities for greater independence as well as to gain a deeper understanding of issues that are being debated in contemporary theatre. The modules offered include:
Gender and Identity Politics
This module allows you to consider issues such as class, gender, sexuality and ethnicity that have featured in and through performance in Britain and in other parts of the world. You will have the opportunity to critically examine how playwrights, directors and actors respond to and challenge identity politics in the real world.
This module looks at the evolution in mainstream social attitudes towards physical disability and mental health issues and how these are treated in modern theatre works. You will also critically examine how inclusive theatre companies are today and engage in advocacy and training of performers with physical disabilities. The theoretical content of the module will be informed by the detailed study of some notable 20th-century plays such as The Glass Menagerie of Tennessee Williams where the issue of mental illness is dealt with and Mark Medoff's Children of a Lesser God which debuted in 1980 and included a deaf actress playing the female lead role of a character who is de
This module takes you beyond the scope of conventional theatre forms to look at theatrical practices and creativity in community/non-traditional spaces that is often educational or therapeutic. The workshop sessions will focus on using role-playing, improvisation and various interactive methods in order to inspire dialogue, foster education, for team building or conflict resolution. You will have the opportunity to practice these skills in community spaces, schools, hospitals and corporate settings.
This module looks at the responsibility of the State to encourage and support vibrant and sustainable arts and culture. There will be a focus on the role of Arts Council England and the National Lottery in funding Drama and Theatre Arts in the UK and the other options available to theatre companies such as philanthropy and fundraising. Students from other countries should critically examine public policy and funding for the arts in their own countries. Classroom discussions should lead to greater understanding and awareness of good practice.
This double module worth 40 credits allows you to utilise the knowledge and skills acquired in other modules to focus in depth on a specific and discrete topic in Drama and the Theatre Arts. Using both primary and secondary sources, you will be required to define and subsequently undertake a research project (under supervision) with the aim of producing a dissertation on an agreed topic.
Please note that modules are reviewed annually to ensure that they are relevant to contemporary issues and trends in the field of Drama and Theatre Arts. You will be informed of any revisions before the start of the academic year.
How you will be assessed
The assessments reflect the multi-faceted knowledge and skills required and will therefore be a mix of both written and practice elements. Assessment is not an end in itself, but rather a measure of your individual achievement, progress and learning.
You will graduate with an understanding of theatre in all its forms and the creative and technical competence to succeed in any one of a variety of fields where these skills will be an asset such as:
Acting
Directing
Stage Management
Script-writing for television, radio and the stage
Drama therapy
Teaching
Theatre Journalism
Event Management
Casting agents
Arts Administration
Corporate Training
Support for Students
Modules will be facilitated by Tutors with specialist knowledge and experience of working in the theatre world as actors, directors, stage managers and writers. There will also be a regular programme of talks and workshops facilitated by leading theatre professionals, thereby assuring a learning experience of high quality.
The Module Leader is responsible for the overall module delivery and will address subject-specific issues.
The Programme Leader is responsible for the overall coordination and integrity of the programme and for monitoring the quality of the teaching and learning experience.
The Dean will provide general academic advice and pastoral support for students throughout the duration of their studies at Mayur University. S/he will maintain effective liaison with the Programme Team and ensure that students have opportunities to share their views about any aspect of their learning experience. The University's commitment to responding positively to students' concerns.

Students are expected to keep the Dean informed of any circumstances likely to have substantial impact on their academic performance and overall well-being so that appropriate remedial steps are taken and support provided.
You will be provided with a Programme Handbook at the time of enrolment which gives a broad overview of the BA (Hons) Drama and Theatre degree programme as well as other relevant information about what you can expect as a student of Mayur University.
You will also receive a complete set of Module Study Guides at the beginning of each academic year. They will provide detailed information on the modules you will study in each year of the course.
Inquiries about the course should be made by email to mayur@mayuruniversity.com
Prospective applicants are invited to attend Open Days. The dates will be published on the university website www.mayuruniversity.com